Create and Maintain an Accident-Free Environment
in the workplace, at home, on the road.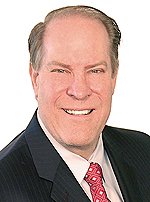 What does a great safety presentation look like?
Are you looking for a highly experienced safety consultant offering qualified and competent safety education related programs for your group? If you want a totally customized safety education that is focused on your outcomes, you are in the right place. Chris Loomis, a leading safety consultant offers four fantastic programs for you to choose from. Go to the Meeting Planner tab to view details regarding various safety presentations.
As a highly qualified motivational safety speaker, Chris Loomis uses 6 separate learning principles in his presentations. What this means to your group is a fantastic retention of the safety material presented and a reduction of accidents in your workplace. Over 95% of our surveys show that eight weeks after a safety presentation , the group has retained less than 5% of the speaker's main points. With Chris's interactive, customized and high wow factor safety presentations and education programs, the retention rate after eight weeks exceeds 84%.
At Safety Attitude, safety education programs are primarily designed to make people aware of the measures that can be taken to reduce the risk of any accident at home, school, or work place. Chris's safety education programs give you an incredible value and a great return on your investment. Through his presentation, your workers will learn how to develop a 24/7 safety attitude. This means less accidents and a safer work environment for all your workers.
For an accident free work environment, Safety is an Attitude is the right choice.
When safety is an attitude, nobody gets hurt!
With over 20 years of plant-safety experience, Chris Loomis is a true motivational safety speaker. He has seen and experienced the challenges faced by plant personnel while visiting over 600 chemical, petrochemical, and food processing facilities as the Marketing Manager for DuPont's environmental and safety services.
Your attendees will share a new respect for safety procedures, and gain an understanding of developing a 24/7 Safety Attitude.
For a lasting impact on safety attitude, your next presentation needs Chris Loomis.

Some of Chris's Clients include:
• Shell • ExxonMobil • Compass Group • Anheuser-Busch • Baker Hughes • Bechtel Engineering