Safety Articles
---
Safety in the Workplace
Can all accidents be avoided?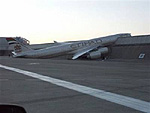 In a perfect world, the answer is yes. Take this story from France for instance.
A flight crew was assigned to conduct pre-delivery tests on an Airbus 340, a brand new $200 million dollar aircraft. They taxied out into an area designated for testing and started all four engines. They took the engines up all the way to full take-off power.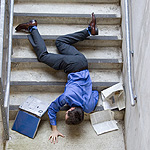 Has a motivational safety speaker visited your company?
You may not even know what a motivational safety speaker is and if that's true, then your company is definitely a good candidate for a visit by one of these safety specialists.
A motivational safety speaker is someone who has a background and training in ways to avoid workplace accidents. Bet you can't guess what the top two workplace accidents are!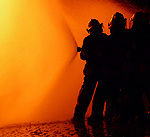 Attention, Attention: An unplanned fire drill is scheduled for next Friday…
Being prepared for emergencies at the office is no joke. Every year thousands of workers are rushed to emergency rooms, clinics, veterinarians or the local witch doctor after slipping, tripping, falling, being burned, poked or run over by a...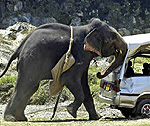 Pushing for better workplace ergonomics: Safety Tips for avoiding pain in your neck
Ergonomics is the study of workplace design, the best way of placing and using the tools that we use every day to avoid strain and pain. Because the majority of workplace accidents and time lost from work are caused by strains, it is one of the most important considerations that management can take to protect the workers and their bottom line. A few simple adjustments...
Five stupid things to do with your downtime at work: Why office safety may depend on you alone
Poor bony fellow! Stuck at his desk waiting for his computer to reboot! How many of us have had the same fate? Come on, let's see those bony little hands. Computers are notorious for making their users ready to chuck them out of the nearest handy window, but...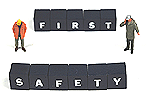 Safety in the Workplace is Paramount
Have you ever been injured on the job? It costs both you and your employer time and money. Thousands of workplace accidents occur each year at a...
Safety in the Workplace for Dummies
What is the number one cause of work place accidents? Bet you can't guess what the Number One cause of accidents in the...

Safety at Home
Electrical Cord Near-Miss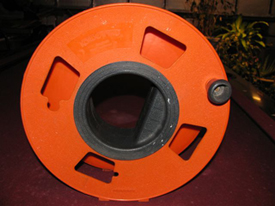 Share this article and pictures with your friends and let them know of the dangers of not taking the entire cord off of the real or spool holding it. Over that last several months when I shared this story with audiences that I give safety presentations to, only 5% were aware that all the extension cord needs to come off the storage real or spool before using it.

Anyone for a little BBQ snake tonight?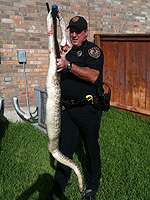 Our current drought conditions create a greater amount of snakebites being treated due to the very dry weather. This picture will make you really think about that.
Four young children were playing in the yard when this 7 foot 6 inch long rattle snake was discovered. Moms and dads, you need to be watchful when going out into your yards and gardens to water and before letting your little ones out to play.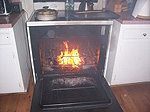 Cell phone imprisoned...for arson!
I bet that got your attention. Did you know that cell phones can turn on certain type of ovens? That's "turn on" as in activate the oven, not arouse them with romantic music and dinner. While this phone-a-friend destruction isn't as cool as an attack of a robot army, it can still torch your home!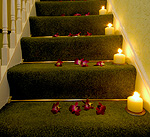 Now that I have your attention: Some home safety tips to keep in mind
Of all of the rooms in your home, the two that you spend the most time in can also be the most dangerous. The kitchen and the bathroom are where the majority of injuries occur in the home, but other rooms can be treacherous as well. For you and your family's sake, consider the following...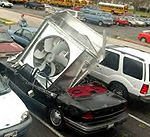 Computer experts suggest using a fan to keep your laptop cool
The Consumer Product Safety Council (CPSC) reports at least 47 incidents of smoke and fire damage which were linked directly to an overheating laptop computer. Hmm. I wonder what those people were looking at! To keep yourself and...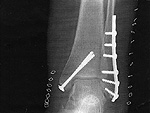 Fall prevention because sometimes, people break
The human body is comprised of 206 bones and yards of flesh, and every year hundreds of these bodies come dragging into hospital emergency rooms with...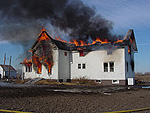 Burning down the house: Tips to avoid living out an 80's hit song
With all due respect to the song, burning down the house is not something that the majority of us are interested in doing. We try to protect our home and automobiles the best that we can, but there is always something more we could be doing. Keeping your home and family safe and secure...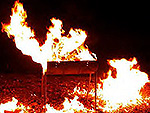 So, who wanted the well-done burger on the Fourth of July? Grilling Safety
Every year hundreds of people are injured by improperly using their grills - from moving them indoors because it started raining to not starting them correctly, to pouring more lighter fluid over smoldering coals, the stupidity that takes over the minds of the grillers is endless. And, it is not just injuries that are a concern;
Did a hurricane hit your home?
How safe is your home? How would you rate your home in terms of it being a safe environment? Is it a safe place to dwell or is it messy...
Lawnmower Accidents are Preventable
Last year, the U.S. Consumers Products Safety Commission estimates there were over 180,000 lawnmower accidents.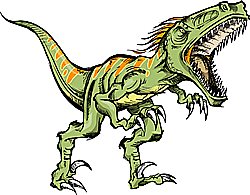 Safety at Home is a No-Brainer!
Common sense has become a thing of the past.
It is as extinct as the Velociraptor.
But common sense is all it takes to turn your home into a safe place to dwell.

Safety on the Road

Safety Driving Reminder

Knowing some commonly misunderstood Texas driving laws will help you stay safe and ticket-free.
Why driving to work can be the most important job you will do all day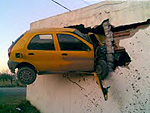 It does not matter if you work in an urban jungle, a rural area or a sedate suburb, getting to work can sometimes be the most stressful part of your day. Even if you are the most careful driver on the planet, you cannot always account for the behavior of everyone else around you. We all want to get to work safely and on time, or least most of us do. There is always that one guy that is...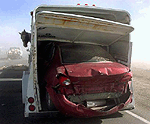 Horses to humans: "Stay off our tails!" Safe commuting to and from work
Ask any motorist, insurance provider or, apparently horse and you will hear the same thing; the worst thing about the drive to and from your job is...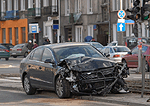 A bumpy drive - don't be a klutz while driving
You may not be the type of person who is accident-prone. It seems like some of us just happen to be in the wrong place at the wrong time more than others. Whether you're a klutzy person who is regularly involved in little accidents or whether you're a very safety conscious person, who rarely ever has an accident, this article is for you.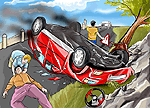 Safety on the Roadways and Highways of Life
Have you ever wondered how many auto accidents there are in America each year? In 2005, there were over 6 million at a cost of...